GZ Celebrates MLK Day
Ground Zero Center will be celebrating Martin Luther King, Jr's nonviolent legacy by joining with thousands of others at the 2016 MLK Seattle Celebration on Monday, January 18th. The event begins at Garfield High School in the morning, and culminates with a march (starting at Garfield High and ending at the Federal Building) that starts around noon.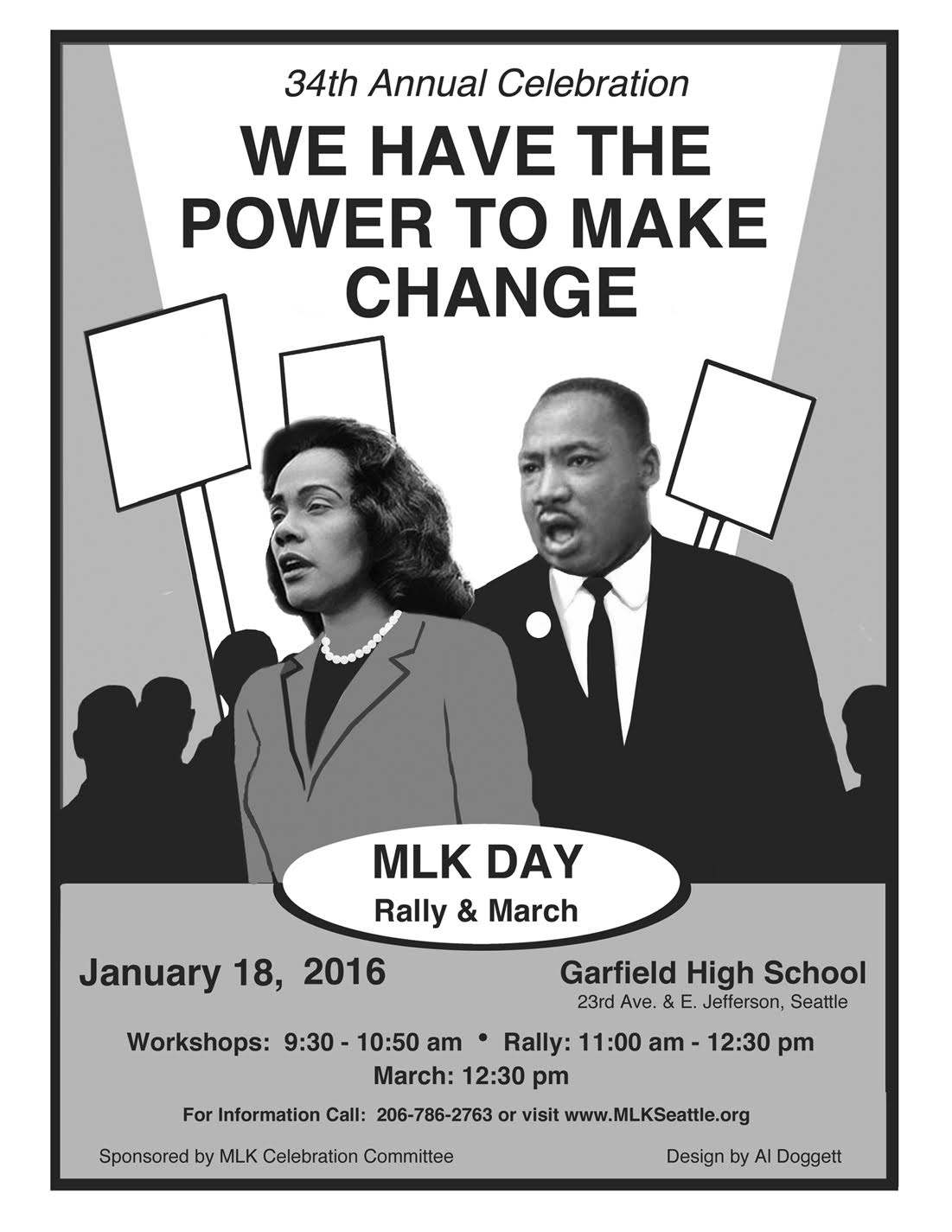 This year's theme is WE HAVE THE POWER TO MAKE CHANGE.
We will be joining the march with banners and signs, and will be handing out leaflets about our work to abolish nuclear weapons. We will gather shortly before noon along 23rd Avenue on the grassy knoll in front of the school.
Here is the schedule:
Workshops: 9:30 to 10:50
Rally: 11:00 to 12:30
March 12:30
Please plan to join us if you can; this is so much more than a national holiday. Dr. King was a prophet who, nearly half a century ago, was warning us about the folly of our ways. Today his words ring as true as they did in 1968 when, just hours before he was assassinated, he gave his "Mountaintop" speech in which he said, "It is no longer a choice between violence and nonviolence in this world; it's nonviolence or nonexistence." Help us bear witness to those words.
Here's the link to the MLK Seattle Celebration website.
Send questions to info@gzcenter.org