Meet The Trident Three
April 6, 2017 @ 6:30 pm
Free
The Trident Three will present a discussion about their arrest during an action on Mother's Day 2016 at the Trident Submarine Base in Kitsap County and on the implications of the current U.S. Nuclear Weapons Policy.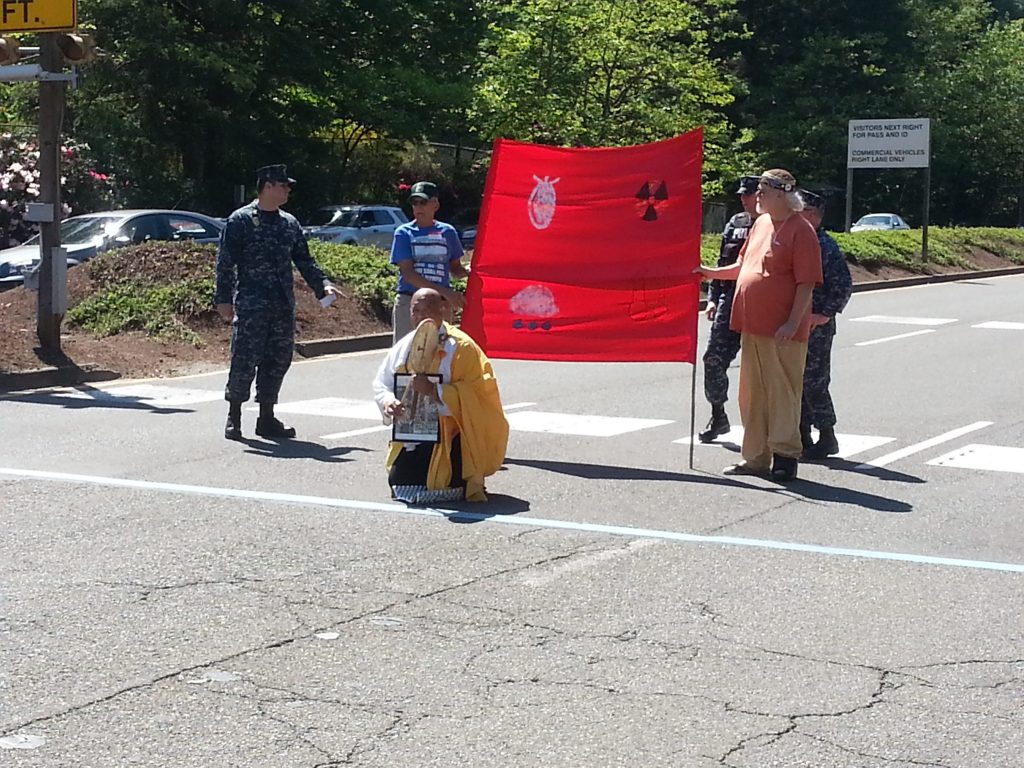 Where and When: At St. Leo's Church, 710 South 13th St. Tacoma, WA 98405, in the Bill Bichsel Hall
on Thursday April 6, 2017 at 6:30 p.m.
Bernie Meyer: "We are at a juncture, a juncture that we created, that is of our own doing. We created nuclear weapons, nuclear power, a whole system of radiation dispersal. We created a way of life that spews carbon dioxide, methane, and more chemicals into the atmosphere which circulates into the oceans and onto the continents and heats them up beyond our accustomed tolerance. What do we do? What will you do?"
Gilberto Perez: "A moral consciousness is needed in realizing love and compassion for all. The revolution of the heart melts away the walls of hate, and war. We must love each other, or nuclear annihilation is inevitable. We are not alone."
Larry Kerschner: "Twenty miles west of Seattle is the largest concentration of deployed nuclear weapons in the U.S. It is clear that the actual use of nuclear weapons would grossly violate the international laws of humanitarian armed conflict under any conceivable circumstances. How can the US threaten the use of nuclear weapons without violating international law? The Nuremberg Principles absolutely proscribe crimes against peace, crimes against humanity, and war crimes. How can the US Government lawfully establish a threat to commit such heinous offenses? "
Directions: The Fr. William Bichsel, SJ Hall at St. Leo Church is located at 710 South 13th Street, Tacoma, at the corner of Yakima Ave. and South 13th Streets.