Ground Zero Center for Nonviolent Action will host a vigil at the Bangor Trident submarine base, honoring the legacy of nonviolence (and vision) of Dr. Martin Luther King, Jr.
***PLEASE NOTE: WE WILL NOT BE CONDUCTING A DIRECT ACTION.***
The Ground Zero Stewardship Council will have its monthly meeting beginning around 11:00 AM; all are welcome to join us for the meeting.
We will have an opening circle around 1:00 PM in preparation to leave for the Bangor Main Gate, about a 15 minute walk.
We have signs and banners that we will bring along for the vigil. Just bring your nonviolent spirit, and join us as we continue to bear witness to the insanity of the continued existence of nuclear weapons and Trident's central role in US nuclear weapons policy (and the threat of nuclear annihilation).
After the vigil we will walk back to Ground Zero Center for a closing circle.
Email info@gzcenter or gznonviolencenews@gmail.com with your questions.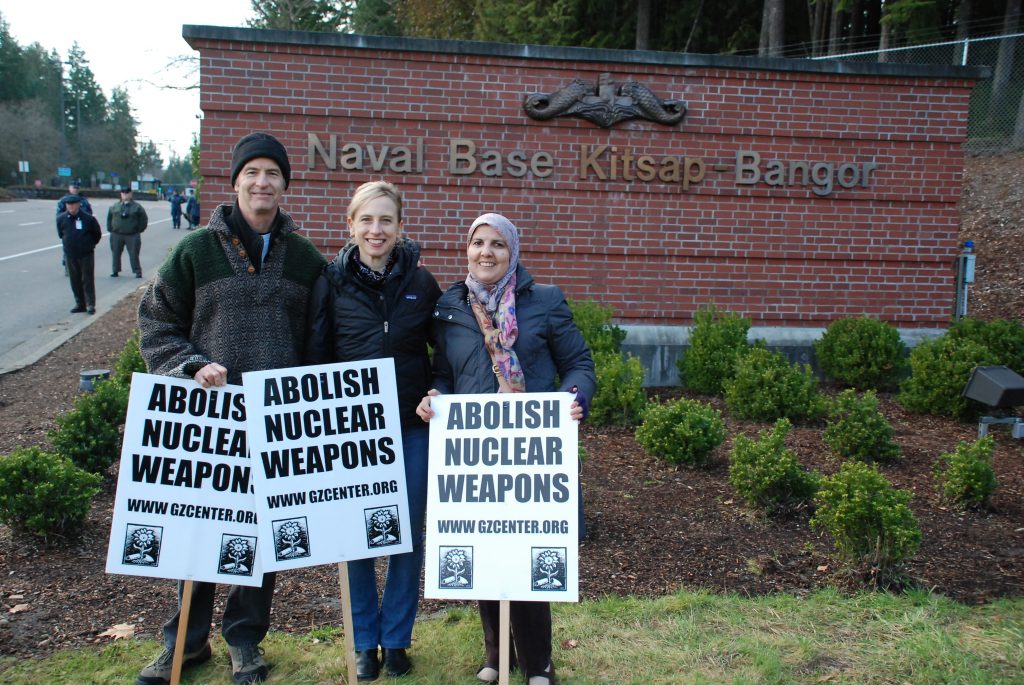 Below is one version of the Pledge of Nonviolence that we will recite together during our opening circle before leaving for Bangor.
In preparation for nonviolent presence at Naval Base Kitsap-Bangor today, I commit myself to:
Refuse to engage in verbal abuse or physical violence.
Pledge not to bring or use any drugs or alcohol other than for medical purposes.
Carry no weapons.
Refuse to retaliate if injured.
Maintain a spirit of openess, friendliness and respect toward police officers, court officials, and all others I encounter.
Share my message of peace with clarity.
Listen with my heart fully present and alert.
Remain gentle, never righteous or hostile.
Keep in mind that transformation and conversion to peace must begin with my own life.
Sustain this discipline throughout all consequences, even under the legal violence of the state.