Editor's Note: The following article published in the Kitsap Sun on October 24th highlights the continuing struggle to guarantee the public's right to know of potential hazards to our communities, our homes and our families. The government (and in this case the Navy) regularly overreaches in invoking "national security" in withholding records that affect the safety and health of citizens living around government facilities – in this case the naval base with the largest operational concentration of nuclear weapons in the US arsenal, Naval Base Kitsap-Bangor. Glen Milner, who is at the forefront of Ground Zero's lawsuit challenging the Navy's grossly deficient Environmental Impact Statement for the second explosives handling wharf at Bangor, is cited in this article.
*************************
Feds, county diverge on Bangor records
By Ed Friedrich, Kitsap Sun, Oct 24, 2015
A request for information about Naval Base Kitsap-Bangor emergency plans has spotlighted conflicts between state and federal disclosure laws.
In January, Glen Milner asked Kitsap County Emergency Management for records regarding potential consequences of a radiological accident at the submarine base and planned responses to them.
Because some of the documents were marked for official use only, the county notified the Navy in case it wanted to seek a court order to keep them from being released.
In June the U.S. attorney's office in Seattle, representing the Navy, threatened to sue deputy prosecuting attorneys Alexis Foster and Shelley Kneip, Foster said. The Navy contends some of the documents have national security implications and should be protected.
"We've been informed should we release the records without their authority, permission or approval or as they requested them to be withheld or redacted, we are subject to criminal and civil prosecution," Foster said.
Milner, a Seattle peace activist associated with Poulsbo's Ground Zero Center for Nonviolent Action, said the public should know how to react in an emergency. Pantex, the country's only nuclear weapons assembly and disassembly facility, for example, openly shares its emergency information on its website. It describes three levels of emergencies and what to do in each, where to listen for information, how to shelter in place, how to evacuate and where to go.
The Bangor "response plans are in place, and nobody knows anything about them, so they don't really do anybody any good," Milner said. "They've gone to the trouble of creating the plans, but they don't want to tell anybody about them."
Unlike Pantex, the Navy doesn't confirm or deny there are nuclear weapons at Bangor, or anywhere else. It can't distribute a radiological accident plan because that might imply the presence of nuclear weapons. It acknowledges, however, that the 11 submarines based there are nuclear-powered and that eight of them are each capable of carrying up to 24 ballistic missiles with multiple warheads.
The county and U.S. attorney's office continue to release information to Milner as it's processed, though their relationship is chafed by different disclosure laws — the Washington Public Records Act and the federal Freedom of Information Act.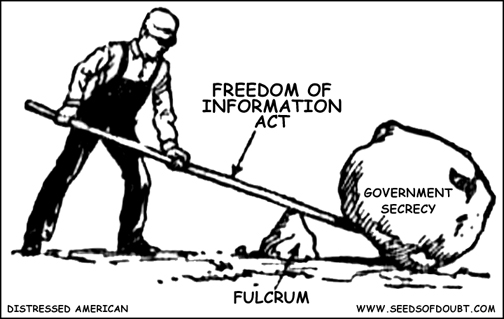 Because the emergency response plans were created by the county and are held by the county, state law applies. Normally the county would process Milner's request and if the feds disagreed, they could seek an injunction. Instead, the feds are making redactions and withholding records based on federal law. The county then reviews the actions to ensure they conform to state law.
"That's a particular concern of ours and why we have to conduct a review, to ensure if (the redactions are) appropriate and permissible under state law," Foster said.
The U.S. attorney's office is working with Kitsap County to provide Milner "with those appropriate nonsensitive documents which the United States has consented to release," spokeswoman Emily Langlie said.
Michele Earl-Hubbard, an expert in public records with Allied Law Group, said Milner's request is clearly a county responsibility and covered by state law. The U.S. attorney's office should stay out of it unless it wants to file for an injunction. Milner's request hasn't transpired that way, however, and at this point, for timeliness, records should go straight to him without county review, which can be performed later.
"The local agency has to provide the 'fullest assistance' and 'most timely response,' and they're not giving that when they sit on a request for nine months," she said.
The federal government is "almost always" overreaching when it claims records are exempt based on national security, she said.
"The reality is, almost every piece of public information has value to a terrorist. It also has value to everybody else," she said, including an emergency plan.
"People need to know where to evacuate, not just the bureaucrats," she said.
Milner requested similar documents from the state Department of Health, which has a radiological department. The Navy and Federal Emergency Management Agency were notified. The Health Department gave them until Oct. 30 to file for an injunction. So far, they haven't, Milner said.
Source URL: http://www.kitsapsun.com/news/local-news/feds-county-diverge-on-bangor-records_10061951